Grafa's Guide to Poster Framing
Practical tips for getting your poster up on the wall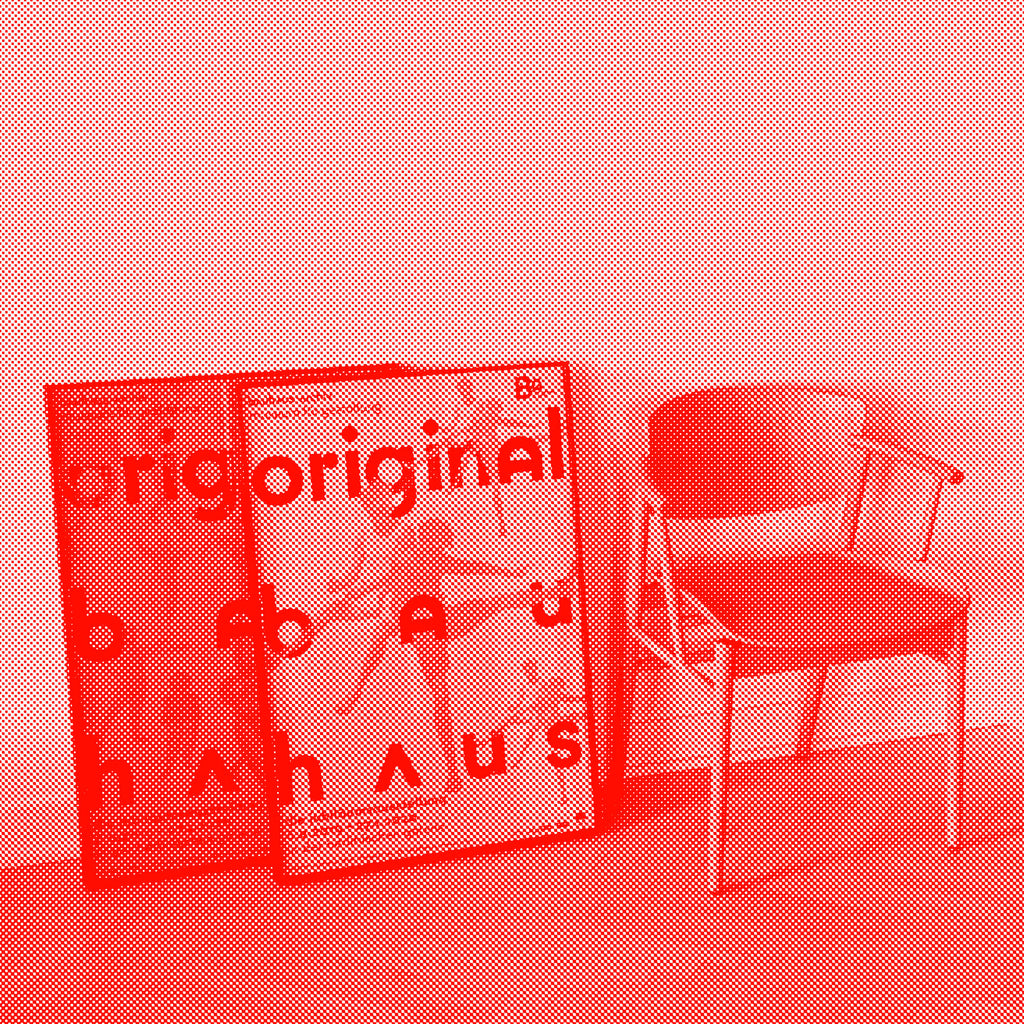 Your Local Frame Shop
You've just bought a new poster and you can't wait to get it up on your wall, but first you have to tackle the task of getting it framed. Framing can be confusing and expensive (sometimes it'll cost you more than the poster itself), so it's helpful to be informed about your options before you get started.
To protect the health and longevity of your poster, the best (but most expensive) option is having it framed by an experienced framer. A skilled framer will guide you through the process, but it really helps to be well informed before you go.
Le Corbusier, Le Passe a Reaction Poetique
Choosing a Frame
Go with your gut, but go neutral. You don't want the frame to distract from your poster, and you don't want to choose something you're going to get tired of. If an eager framer tries to talk you into a decorative frame, or something that "matches" the poster, stand your ground! (I've learned this lesson the hard way. I was once convinced to buy an orange frame. Big mistake.)
Your best bet is a simple wood frame in oak, white or black, or a metal frame in white, black or silver. The profile of the frame should be as thin as the size of the poster will allow so that the frame doesn't overwhelm the image.
Mounting
The framer will use a mounting material behind the poster to keep it taut within the frame, but your poster should never be attached to the mount! Any adhesive process (dry mounting or wet mounting) will damage the poster and diminish its value.
Adhesive mounting should only be used for very old, fragile or damaged vintage posters. In this case a poster may be wet mounted to a linen backing, in a reversible process, by an art conservator. This type of conservation is not necessary for any of the posters offered by Grafa Gallery. There's no need for a mat around the poster. In fact, I much prefer the look of a poster without a mat.
Glazing
For the glazing and the material that goes over your poster – Plexiglass is probably your best option. Although some people prefer glass because of its clarity, it's so fragile and heavy that it really only makes sense if you're framing a small poster. Plexiglass is available with additional treatments to enhance and protect your poster:
Non-glare treatment
It minimizes reflection and UV reduction protects the poster from light damage. Both options, of course, will add to the cost of framing. Your framer may use spacers, or setbacks, to create a bit of separation between the poster and the glazing material.
Archival Materials
Be sure to ask your framer about using archival (acid-free) materials. Archival mounting and glazing materials will protect your poster from deterioration over time. They're also more expensive than non-archival materials, so you'll have to weigh the options.
Hanging
Once your poster is framed and you're ready to put it up on the wall, you can consult this helpful guide from the New York Times on just how to do it. Their step-by-step illustrated instructions take you through the entire process, from choosing a height and how to measure to exactly what tools you'll need to get the job done.
---

Lower-cost framing solutions
There are some very clever and attractive framing options on the market for a fraction of the cost of professional framing. The downside of these options is that they don't offer any protection for your poster – they're just frames without mounts or glazing – and they may actually mark or crease the posters' edges. Still, I'd rather you enjoy your poster on the wall than leave it to languish in its tube. So here are a couple of good low-cost alternatives to check out.
Posterhanger, a classic metal hanging device, is a minimalist and elegant framing option. It's available in a wide range of standard sizes.
STiiCKs Magnetic Poster Frames are wooden strips that attach to the top and bottom of the poster with magnets. The wood is good quality and good looking. Order the custom made Gallery STiiCKs for large posters.
Werner Jeker, Papier, Un nouveau langage artistique, Musée des arts décoratifs, Lausanne
View in Poster Shop



Many thanks to Lara Mann, artist and professional framer, for sharing her framing expertise with Grafa Gallery.